Schlumberger and Sintela have signed an agreement to co-develop new fibre-optic solutions for multiple industrial markets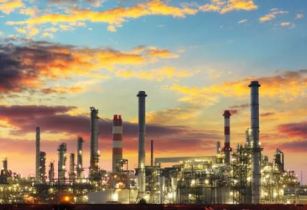 Agreement will leverage industry-leading technologies from both companies to develop edge-enabled fiber-optic solutions that improve customer performance. (Image source: Adobe Stock)
Schlumberger will market and deliver the solutions in the energy, carbon capture and storage (CCS) and geothermal industries, with Sintela delivering the combined solutions to other industrial markets.
The solutions is expected to integrate intellectual property (IP) from Sintela's distributed fibre-optic sensing (DFOS) portfolio with IP from Optiq Schlumberger fibre-optic solutions, enabling simpler, cost-efficient fibre-optic interrogator deployments and new digital workflow capabilities for improving the operational performance of Schlumberger's customers.
"Working together with Sintela, we will deliver a range of fibre-optic solutions that enhance measurement data handling capability at the edge, rapidly delivering actionable insights to our upstream and midstream customers in domains such as geophysics, well integrity, production monitoring and pipeline monitoring," said Aparna Raman, president, reservoir performance, Schlumberger.
"Sintela brings years of cross-industry R&D knowledge and experience with DFOS technologies — including optical interrogators — that we will leverage with our combined IP and industry domain knowledge to accelerate the pace of innovation, deploy solutions at scale, and develop more integrated and open workflows with customers, leveraging artificial intelligence (AI) and machine learning (ML)."
"Schlumberger's position as a leader in the energy industry, combined with their full suite of development technologies and digital workflows, made them the ideal alliance partner to co-develop these fibre-optic solutions," said Magnus McEwen-King, CEO of Sintela.
The first co-developed fibre-optic solutions for midstream are already available for leak and third-party intrusion detection, pig tracking and ground movement. Other offerings, including edge-processing answer products for injection monitoring, well intervention and stimulation, will follow later in 2022.