Middle East operator Larsen & Toubro Hydrocarbon Engineering has chosen Cosasco for technically complex project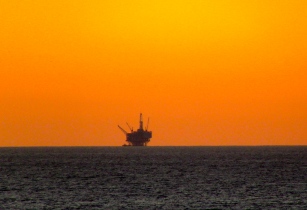 (Image source: TheConduqtor/Coimmons)
Cosasco has been awarded contracts totalling US$3mn with L&T Hydrocarbon Engineering (LTHE) to deliver corrosion monitoring systems to a supermajor in the Middle East.
The corrosion and erosion monitoring experts will install 80 of its flagship intrusive MICROCOR ER probes, 48 corrosion coupon assemblies and 18 chemical injection points at two offshore fields – one gas and one oil. The company is also providing consultancy, manufacturing, in-field support and a long-term warranty.
Cosasco is currently manufacturing the products for delivery and installation at the offshore sites from H2 2017. The corrosion monitoring system will transmit high-quality data to a monitoring server at a central location. From here, the operator will be able to analyse the data to support informed decision making that extends asset life, maximises production and minimises the risk of outages.
"This operator has a reputation for employing the most innovative technologies to deliver the highest quality operations. We have a long history with them, and their continued engagement with Cosasco is testament to the standard of our solutions," said Mark Smith, Business Unit Director – EMEA for Cosasco. "What's more, this project presents a complex technical and regulatory environment. Our team has extensive experience in these areas, which means we're perfectly placed to deliver."
Challenges faced by the operator include extreme high pressures and hydrogen sulphide (H2S) in the throughput. Cosasco's MICROCOR probes are specifically designed for H2S applications. The probes are also unrivalled for their sensitivity, and the provision of world-class data.