Amazon Web Services (AWS) has introduced its Equipment Health & Performance Optimization solution, which helps oil and gas operators reduce operational downtime by delivering real-time visibility and insights on equipment health and monitoring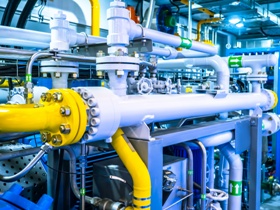 The solution provides real-time visibility and insights on equipment health and monitoring. (Image source: Adobe Stock)
This enables prediction of equipment failures days or weeks ahead, while also optimising equipment to ensure optimal performance.
Upstream and midstream energy production assets are comprised of millions of pieces of equipment that support the development and production of fuel sources. These critical assets often experience downtime and deferred production due to equipment failures. According to the U.S. Department of Energy, predictive maintenance saves 8% to 12% over preventative maintenance costs and upwards of 40% over reactive maintenance costs.
The Equipment Health & Performance Optimization solution is an end-to-end, field-to-cloud solution that integrates real-time performance data with maintenance system data. This ensures efficient equipment maintenance applications and enables operators to transition from costly reactive or time-based maintenance schedules to maintenance based directly on the health of the asset.
AWS technology partners for the Equipment Health & Performance Optimization solution include Shoreline IoT and Seeq, and deployment partners include AWS Professional Services and Softserve.
Learn more at https://aws.amazon.com/energy/solutions/equipment-health-optimization/.