Hexagon discusses the benefits of digital twins and the four maturity stages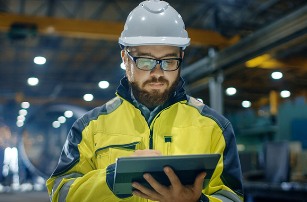 Applying analytics empowers plant management to monitor current events, predict likely outcomes in the future and then suggest new, different and better courses of action. (Image source: Hexagon)
By using digital twins, electric power companies gain the actionable insight needed to effectively triage their operations. Resources can be dedicated to the issues that have the greatest chance of affecting the plant in the near future, whether it means seizing an opportunity or mitigating a potential problem. Applying analytics empowers plant management to monitor current events, predict likely outcomes in the future and then suggest new, different and better courses of action.
Power and utility companies each begin the digital transformation (DX) process –implementing digital twins, automating operations and much more – at different times and make progress at a variety of paces. It is vital to recognise that a digital twin can create value regardless of where your own organisation currently sits on its path to digital transformation.
While a company that has already made significant progress in DX may realise a long list of benefits in the short-term, every electric power company stands to benefit after implementation. While the industry has discussed many types of twins, such as design twins, construction twins, project twins and operational twins, Hexagon understands that needs can differ substantially from one business to the next. As such, we have developed a process leveraging our Digital Twin for projects, Operational Twin and Situational Awareness solutions that serve as components of the larger digital backbone to provide value for all types of companies. We take these stages of the asset lifecycle into account to deliver value in every implementation.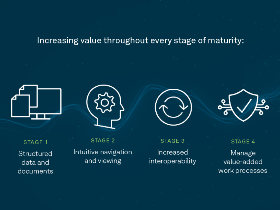 Specifically, we have divided digital twins into four maturity stages:
● First stage: Emphasising a basic set of structured data and documents that define the facility configuration, designed by engineering teams in the Project Twin. Companies at the beginning of their DX journey can improve decision-making with more access to information and intelligence, as well as optimise engineering-to-operations handover processes.
● Second stage: By incorporating 2D models, 3D schematics or laser scans, companies benefit from more intuitive navigation and viewing of the visual representation of their digital twins. Additionally, benefits related to the combination of engineering, operations and maintenance data in an Operational Twin begin to develop.
● Third stage: Increased interoperability enhances the Operational Twin, linking to additional operational information sources such as asset performance, data historian maintenance management and real-time data solutions.
● Fourth stage: The source of major DX business benefits, a digital twin at this stage can be used to manage value-added work processes, such as human procedures, inspections, change management and more. Advanced analytics (including predictive and prescriptive analytics), artificial intelligence and machine learning can all be incorporated to reduce downtime and optimise the most efficient use of capital.