The Saudi Arabian Oil Company announced its financial results for the second quarter of 2022, posting a 90% year-on-year increase in net income and declaring a dividend of US$18.8bn to be paid in the third quarter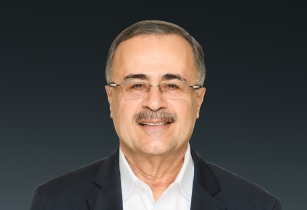 According to Amin H Nasser, president and chief executive officer, Aramco, the company expects oil demand to continue to grow for the rest of the decade. (Image Source: Aramco)
The results were primarily driven by higher crude oil prices and volumes sold, and higher refining margins.
Aramco's president and chief executive officer, Amin H Nasser, said, "Our record second-quarter results reflect increasing demand for our products – particularly as a low-cost producer with one of the lowest upstream carbon intensities in the industry.
"In fact, we expect oil demand to continue to grow for the rest of the decade, despite downward economic pressures on short-term global forecasts.
"We are progressing the largest capital programme in our history, and our approach is to invest in the reliable energy and petrochemicals that the world needs, while developing lower-carbon solutions that can contribute to the broader energy transition."
Free cash flow increased by 53% to US$34.6bn in the second quarter and was US$65.2bn during the first half of 2022, compared to US$22.6bn and US$40.9bn, respectively, for the same periods in 2021. The increase was mainly driven by higher cash from operating activities.
Capital expenditure increased by 25% to US$9.4bn in the second quarter. The company also demonstrated its reliable upstream performance, with average total hydrocarbon production of 13.6 million barrels of oil equivalent per day in the second quarter of 2022. It continues to work on increasing its crude oil maximum sustainable capacity from 12 million barrels of oil per day to 13 million barrels of oil per day by 2027.
In the operational front, Aramco's gas expansion programme is increasing production with initial construction and design of the Jafurah Gas Plant; construction of the Hawiyah Unayzah Gas Reservoir Storage has reached an advanced stage, with the injection phase nearing completion; the Ghawar-1 supercomputer for reservoir simulation, which is the second largest supercomputer in the MENA region, is deployed; the company's refining and petrochemical joint ventures with PETRONAS in Malaysia, collectively known as PRefChem, started operations; the Aramco Research Centre at the King Abdullah University of Science and Technology uses artificial intelligence and machine learning to develop innovative ways to enable a circular carbon economy, and the Namaat industrial investment programme seeks to localise its supply chain and ensure long-term cost and productivity leadership, sustainability and resilience.