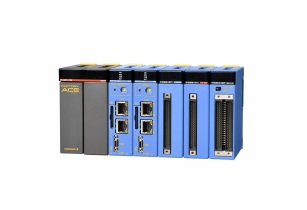 Yokogawa Electric Corporation has announced the launch of a reinforcement learning service for edge controllers
---
This autonomous control service for OpreX Realtime OS-based Machine Controllers (e-RT3 Plus) utilises the Factorial Kernel Dynamic Policy Programming (FKDPP) reinforcement learning AI algorithm, and consists of packaged software and an optional consulting service and/or a training programme, depending on end user requirements. This software is being released globally, while consulting and the training programme will be provided first in Japan, then in other markets.
Development background
Given the complexity of the physical, chemical, and other processes at actual plants, there are still many areas that require the intervention of veteran operators, and controlling these areas is often difficult and has a direct impact on product quality and profitability. Conventional control technologies include PID control*1 and advanced process control (APC)*2. Achieving complex control using PID control or APC may sometimes require adjustments, which can take a considerable amount of time and effort. Also, some areas of plant operations are not suitable for PID control or APC and must be controlled manually, requiring operators to exercise judgement when entering control inputs. The autonomous control AI is a new technology for such situations that achieves complex control and eliminates the need to rely on manual operations.
Product and service features
FKDPP is a new control technology that is different from PID control and APC. In March 2022, it was announced that Yokogawa and JSR Corporation's elastomer business unit (now owned by ENEOS Materials) had successfully concluded a 35 day field test in which AI was used to autonomously control a facility in a chemical plant that could not be controlled using existing control methods and had necessitated the manual operation of control valves based on the judgements of plant personnel.
To use this system, edge controllers (sold separately), access to the autonomous AI learning service, a software package for the implementation of AI control models on edge controllers, and a license to run AI control models are required. Depending on the application, training programme related consulting services, engineering services, and more are available to help users get started.
Kenji Hasegawa, a Yokogawa vice-resident and head of the Yokogawa products headquarters, added, "Control is an important part of product quality and customer revenue, but the know-how of veteran operators has been essential. We believe the autonomous control AI (FKDPP) is a disruptive innovation that will address the concerns of customers who have issues with conventional control technologies, and this will do so in a number of new ways. In the future, we will also open up a new field that will involve the achievement of flexible control based on management strategy. By providing value to our customers, we will contribute to the sustainable development of industry, while minimisng the impact on the environment, and lead IA2IA – the transition from industrial automation to industrial autonomy."