Cyberhawk Innovations, world leader in Unmanned Aerial Vehicle (UAV) inspection and survey, has reported another impressive year in the oil and gas sector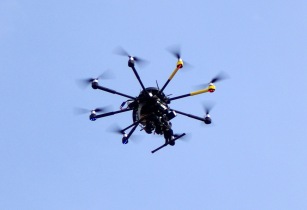 Cyberhawk success continues in oil and gas sector. (Image source: David Perez/Commons)
Cyberhawk Innovations has reported another impressive year, as we leave 2016 and head into the new year. Most recently, the company has secured a three year framework with Dubai Petroleum for UAV inspections across all of its offshore assets. The agreement also has an option to renew, on a yearly basis, for years, following the successful completion of work for Dubai Petroleum.
The Middle East region is continuing to be a lucrative market for Cyberhawk Innovations as interest and confident in UAVs increase as the technology grows. The first inspections by the company took place in Dubai and helped build this market confidence in the oil and gas sector and then moved into Abu Dhabi, Oman, Saudi Arabia and more recently, Qatar.
Chris Fleming, CEO at Cyberhawk said: "We have invested significant resources into the Middle East, not only to build our own business but also importantly, to raise awareness of the safety, cost and time benefits on offer for the region's oil and gas industry.
"Our framework agreement with Dubai Petroleum is the first of its kind for the Middle East, an encouraging sign that UAV technology is being accepted and adopted in this region."