Mohammad El Zeftawi, general manager Al Masaood Commercial Vehicles and Equipment, discusses how the company has made sustainability a key part of its business agenda in line with the goals of UAE Net Zero 2050 strategic initiative and UAE Sustainability Targets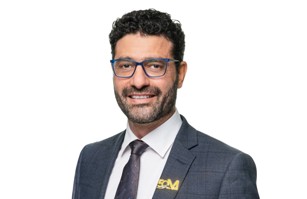 Mohamed EL Zeftawi, general manager, Al Masaood CV&E. (Image source: Al Masaood CV&E.)
The world has been making conscious efforts in accelerating the momentum of the transition towards a clean and green planet. In light of the prevalent environmental threats, it is a need of the hour to implement and maintain sustainable practices in all facets of industry and life. In recent years, the United Arab Emirates has put tremendous efforts towards promoting sustainability. The nation has established challenging goals to boost the usage of renewable energy sources and lower carbon emissions.
The UAE further uses sustainable building techniques, recycling programmes, and water-saving measures. In addition, the government has established a number of programmes, like the Abu Dhabi Sustainability Group, to promote environmentally friendly business practises. Through a number of initiatives and projects, Abu Dhabi has been making efforts to become more sustainable in recent years. For instance, the Abu Dhabi Sustainability Week gathered influential figures from the public, private, and non-profit sectors to share and exchange ideas and concepts on boosting the efforts to create a sustainable environment.
The government of Abu Dhabi has set a number of challenging goals to lower greenhouse gas emissions and increase the usage of renewable energy sources. The city has also made investments in waste management, green building design, and sustainable transportation. The Abu Dhabi Environmental Agency also aims to promote sustainable development in the emirate and protect and conserve the natural environment.
Al Masaood CV&E aligns its commercial goals and strategies with the vision of the nation's wise leadership to build a diverse and sustainable economy powered by knowledge and innovation. Al Masaood CV&E has made sustainability a key part of its business agenda in line with the goals of UAE Net Zero 2050 strategic initiative and UAE Sustainability Targets. The division consistently seeks for sustainable and innovative solutions across industries, building a portfolio of top global brands and a vibrant network of worldwide relationships.
In an effort to highlight sustainable practices adopted across the division, Al Masaood CV&E participated in EcoWaste Exhibition and Forum 2023 at the World Future Energy Summit, exhibiting 'UD' and 'Renault' Trucks that offer sustainable waste management solutions. The division is part of Al Masaood Group and is the sole distributor of 'UD Trucks' and 'Renault Trucks' in Abu Dhabi.
The EcoWaste Exhibition and Forum explored ways in which waste management is evolving toward sustainability, adopting circular concepts, and investigating zero landfill possibilities, such as waste to energy initiatives. The event also looked at waste minimisation techniques, role of technology in enhancing waste management, and concepts for reusing garbage, as well as ways that businesses may incorporate circularity into their operations.