Scepter, Inc. and ExxonMobil are working with Amazon Web Services (AWS) to develop a data analytics platform to characterise and quantify methane emissions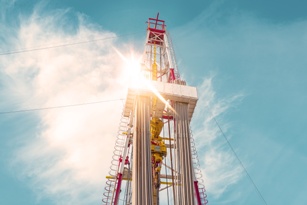 This will take place initially in the US Permian Basin from various monitoring platforms. (image source: Adobe Stock)
This will take place initially in the US Permian Basin from various monitoring platforms that operate from the ground, in the air and from space, with potential for global deployment in the near future. This collaboration has the potential to redefine methane detection and mitigation efforts and will contribute to broader satellite-based emission reduction efforts across a dozen industries, including energy, agriculture, manufacturing and transportation.
Scepter, which specialises in using global Earth and space-based data to measure air pollution in real time, has been working with ExxonMobil to optimise sensors that low-earth orbit satellites forming a constellation by 2026 will use to enable real-time, continuous monitoring of methane emissions from oil and gas operations on a global scale. As part of this effort, the companies are conducting stratospheric balloon missions to test the technology in high-altitude conditions. Bringing in AWS is an important next step to develop a fusion and analytics platform that can integrate and analyse methane emissions data from a spectrum of detection capabilities operating across different layers, to eventually include satellites.
"We will be processing very large amounts of emissions data covering the most prolific oil and gas basin in the U.S. that has made the United States the world's top energy producer," said Scepter CEO and founder, Philip Father.
"Advanced AWS cloud services make it possible to rapidly synthesise and analyse information from multiple data sources, and are a perfect choice to help Scepter achieve its goal of helping customers reduce methane emissions," said Clint Crosier, director of Aerospace and Satellite at AWS. "AWS's secure, global infrastructure will help Scepter rapidly and reliably deliver high-quality, actionable insights to its customers, when and where they need them the most."
The relationship with AWS will allow Scepter to significantly boost its atmospheric data fusion capabilities to help not only oil and gas companies in monitoring for methane, but also other industries like agriculture, waste management, healthcare, retail, and transportation to monitor CO2 and air particulates.
"Technology solutions are essential to reduce methane emissions globally," said Sam Perkins, ExxonMobil Unconventional Technology portfolio manager. "ExxonMobil is at the forefront of the development and deployment of new state-of-the-art detection technologies as we continue to expand our aggressive continuous methane monitoring program. This collaboration will enable us to further scale and enhance methane emission detection capabilities while also having the potential to support similar efforts in the industry."