Latest analysis from Westwood Global Energy Group, the specialist energy market research and consultancy firm, reveals that there is a wide variance in rig dayrates from country to country in the Middle East and North Africa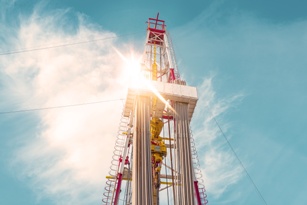 Westwood's research reveals significant fluctuations in rig dayrates from country to country in the MENA region. (Image source: Adobe Stock)
A wide range of drilling requirements and safety directives for the Middle East and North Africa (MENA) region has resulted in significant fluctuations in dayrates from country to country, according to the analysis. Lower specification rigs in some North African countries have been listed for as little as US$8,000/day, while super-spec rigs in one Gulf Cooperation Council (GCC) country reportedly reached up to US$56,000/day. Dayrates across Latin America (LATAM) also have a significant range, with lows of US$10,000/day and highs of US$48,000/day.
With the unexpected rise in oil prices instigating a forecasted recovery in rig demand globally, it is important for those in the oil and gas industry to have a clear snapshot of land rig dayrates, Westwood comments.
Todd Jensen, analyst at Westwood, said, "North Africa typically sees a larger fluctuation in rig dayrates due to short-term rig contracts, compared to the Middle East where longer contracts are more common, especially in key countries for regional rig demand such as Saudi Arabia and the United Arab Emirates. Contracts in the GCC region are also heavily focused on health and safety, and past performance, making it harder for new contractors to enter the region. These longer contracts also mean we expect to see less variation in dayrates over the coming months and years as most contracts will be fixed for up to five years."
These findings follow the release of an update to Westwood's, Global Land Drilling Rigs Dayrate service, which allows users to see rates for each individual rig, based on the rig specification and the rate expectations of the country it is currently based in.
The additional datasets include rate expectations for MENA, LATAM and the US Lower 48 with Canada, Australasia, Western Europe, Africa, Asia and Eastern Europe and the FSU to follow over the course of the year
Todd added, "Since the 2014 oil price downturn, the world has seen a pandemic and significant military conflicts, as well as renewed efforts to transition the world away from oil and gas – all of which have deeply impacted the cost of project developments. This tool means drilling contractors will be able to see where their fleet of onshore rigs can be best placed to maximise profits, while oil and gas operators can benchmark the dayrate costs against their own in each country."