AVEVA, a global leader in industrial software, has signed a memorandum of understanding (MoU) with Kent, the international integrated energy services partner, to work on new frameworks for applying digital solutions across the energy industry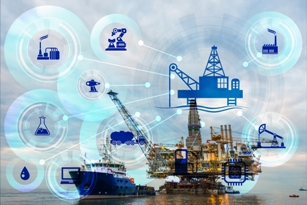 The partnership will allow energy customers around the world to leverage both companies' strengths to drive their digital transformation and sustainability objectives. (Image source: Kent)
The partnership will allow energy customers around the world to leverage both companies' strengths to drive their digital transformation and sustainability objectives in innovative ways, at a time when energy companies are adopting digital technologies to optimise the design, engineering, and construction of new projects, increase operational efficiency and safety, and adopt green processes to reduce overall emissions. They are seeking cutting-edge solutions that can leverage data and apply advanced analytics to meet their sustainability objectives and execute capital projects effectively.
Kent will utilise AVEVA's platform to reinforce its position as a top global energy services firm with enhanced digital offerings. AVEVA will support Kent's digital design and service offerings so its customers can tap into the power of advanced technologies to fuel their transformation journeys.
The collaboration unlocks new opportunities for innovation in digital asset delivery and unleashes the potential of EPC4.0 and digital twin solutions based on AI, big data, cloud, and immersive technologies. Customers can now tap into the combined strengths of AVEVA and Kent to implement novel and tailored digital solutions and gain comprehensive support across the full lifecycle of an asset. Together, the companies offer a data-centric approach, from speedy asset design to smart construction and unified operations.
Peter Herweck, CEO AVEVA, said, "AVEVA spotlights the value digital acceleration brings to industries. We are excited to start this journey and contribute to shaping the future of our industry by delivering solutions for efficiency and sustainability. Our collaboration with industry leaders such as Kent will support owner operators to achieve sustainable, efficient, modern plants that are fit for purpose in the future."
"Technology has become the bedrock of transformation in our industry and Kent's digital innovation capabilities have led us to the forefront of that change," said Tush Doshi, chief operating officer at Kent. "We look to disrupt this further alongside our like-minded partner AVEVA. This MoU creates room for an even stronger collaboration between two industry-leading companies, enabling Kent and AVEVA to be the ultimate digital solutions partner for clients across the globe."