ADNOC has signed agreements with 23 UAE and international companies for local manufacturing opportunities across a wide range of critical industrial products worth AED17bn (US$4.63bn)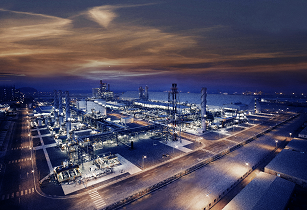 The agreements cover a range of products such as batteries, fasteners, flanges, gaskets and pressure vessels. (Image source: ADNOC)
The products are part of the AED70bn (US$19bn) worth of projects in ADNOC's procurement pipeline that the company identified for domestic manufacturing in July 2022, and support the 'Make it in the Emirates' initiative and the 'Abu Dhabi Industrial Strategy'. The companies involved include ABB, Bristol Fire, NAFFCO, Flexitallic, TUBACEX, Precison Metal Industries FZC, Hitek Engineering and Ajmal Steel, with products ranging from valves, pipes, gaskets and batteries, to fasteners and pressure vessels.
Dr. Saleh Al Hashimi, ADNOC director, Commercial & In-Country Value Directorate, said, "In line with the directives of the UAE's wise leadership, ADNOC is creating long-term domestic manufacturing opportunities from our procurement pipeline to enhance the UAE's industrial base and strengthen the resilience of our supply chains as we make today's energy cleaner and invest in the clean energies of the future. These agreements reinforce our role as a critical engine for the UAE's industrial growth and they offer significant potential to further increase our GDP contributions, stimulate economic diversification and create more skilled job opportunities for UAE nationals. We look forward to working with these companies to deliver on these important agreements and drive more sustainable value to the UAE."
Last year, ADNOC signed agreements for local manufacturing commitments worth over AED25bn (US$6.8bn) with UAE and international companies. ADNOC aims to drive AED175bn (US$48 bn) back into the UAE economy through its ICV programme as part of its five-year business plan for 2023-2027.