Global energy consultancy, Xodus, has identified significant emissions and cost savings following a greenhouse gas (GHG) emissions baseline and energy efficiency review for a Middle East operator's fleet of drilling rigs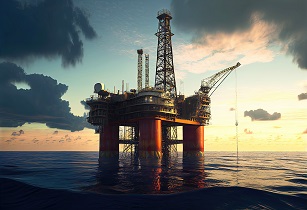 Xodus identified more than 25 energy and emissions reduction opportunities per asset. (Image source: Adobe Stock)
Xodus identified more than 25 energy and emissions reduction opportunities per asset. These opportunities represent a credible roadmap for a 60% reduction in total CO2 emissions for the operator, with more than 20% of these easily implementable with low or no CAPEX required. The review also outlined potential overall cost savings of up to US$28mn per year.
The extensive work scope was built upon previous work completed by Xodus and focused on four key elements: a boundary, reporting and legislation review; an emissions baseline assessment; offshore site visits and opportunity identification, and an emissions reduction roadmap development.
Natasha Howlett, Emissions & Climate division manager at Xodus, said, "We worked collaboratively with the client to deliver a study that has strengthened their understanding of scope 1 drilling and wells emissions and laid the foundations for the development of a robust, achievable, and sustainable GHG emissions and energy efficiency framework to realise their net-zero goals.
"Utilising Xodus Digital Emissions Reduction Action Plan (ERAP), our proprietary digital solution which is designed to intuitively rank and prioritise emissions reduction opportunities, we were able to deliver a credible emissions reduction roadmap. This considered interactions and conflicts between reduction opportunities, ensuring that the roadmap is realistic and achievable in order to deliver emissions and cost reductions."
Xodus has built up a wealth of experience and learnings from developing emissions reductions strategies in the UK and other global regions and is using these learnings to support Middle East operators as they strive to meet new country-level targets being set.
The Xodus team will be travelling to Qatar at the start of February.