McDermott International has won a mega offshore contract from QatarEnergy, that aims to deliver engineering, procurement, construction and installation (EPCI) for the North Field East (NFE) Topsides and the North Field East (NFE) Offshore Pipelines and Subsea Cables projects, with an option included to also award the North Field South (NFS) Offshore Topsides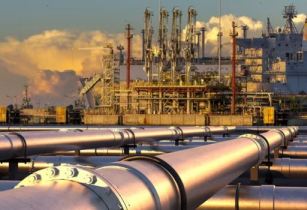 The NFE development will provide feed gas into the four new LNG Trains currently under construction. (Image source: Adobe Stock)
Commenting on the move, Samik Mukherjee, McDermott's executive vice-president and chief operating officer, said, "As part of the NFE LNG complex, the offshore facilities are an essential contributor toward the energy transition goals of COP-26. In line with overarching sustainability commitments, we will continue to use our digital carbon footprint tool, ArborXD, to monitor and proactively manage GHG emissions during the project."
"The structures delivered from our yard in Batam will be the first to be fabricated there following our recent commitment to import a low-carbon or renewable power into the facility," Mukherjee added.
The NFE development will provide feed gas into the four new LNG Trains currently under construction and, together, with the NFS infrastructure, which will provide feed gas for the future additional two LNG trains, will enable an increase in total LNG production in Qatar from 77 million tons per annum (MTPA) to 126 MTPA.
The scope of the contract includes the fabrication and installation of eight wellhead topsides (WHT) for NFE and a further five WHT for NFS. The significant subsea pipeline scope includes over 300 miles (500 km) of pipelines and, in addition, McDermott will install over 140 miles (225 km) of 33kV subsea cables and associated works. For the first time, four of these WHT, plus all subsea infrastructure, will be fabricated in QFAB, improving the in-country execution platform to support future energy developments.
The remaining fabrication will be done in collaboration with McDermott's facility in Batam, Indonesia.