Egypt has launched a new international tender for oil and gas exploration rights in the Nile Delta and Mediterranean Sea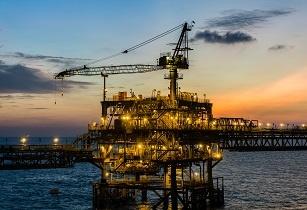 The tender comprises 12 blocks, split between offshore and onshore. (Image source: Adobe Stock)
The tender comprises 12 blocks, split between offshore and onshore, with the deadline for bids set for April 30 2023.
This aligns with the Ministry's strategy launched in 2016 to attract more investments for oil and gas exploration in Egypt for existing companies, while providing the opportunity for new organisations to also get involved, according to Egypt's oil Minister, Tarek el-Molla. As of December 22, he announced that Egypt was set to invest a total of US$2.1bn in oil and natural gas exploration plans until 2025.
El Molla also noted that the new tender is the third to make use of modern digital methods of the Egypt Upstream Gateway (EUG), which provides virtual access to all 2022 bid round basic information, including co-ordinates of the offered open blocks, seismic surveys, subsurface insights, data packages, as well as the main terms and conditions, and the Model Agreement. Datasets are available online through the EUG portal at https://eug.petroleum.gov.eg
The tender comes as Egypt has seen an increase in its energy reserves in 2022, with 53 new oil and gas discoveries, according to a report by the country's Ministry of Petroleum and Mineral Resources.
The new discoveries include 42 oil wells and 11 gas wells in the Western Desert, the Suez Gulf, the Mediterranean Sea, and Nile Delta.
Egypt's total production of all petroleum products increased to 75.5 million tons in 2022. A total of 27.80 million tons of crude oil and condensates was produced, in addition to around 50.60 million tons of natural gas, and 1.1 million tons of butane, aside from the butane produced from refineries.
The higher petroleum production led to lower imports from crude oil and some petroleum products.