ComboCurve, a cloud-based energy analytics and operating platform, has raised US$50mn through a Series B funding round led by Dragoneer Investment Group and Bessemer Venture Partners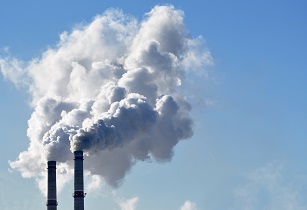 The additional capital will allow ComboCurve to accelerate the core product enhancements while expanding into other workflows, including greenhouse gas emission forecasting. (Image source: Adobe Stock)
The Series B capital raise, which comes soon after its Series A funding less than six months ago, confirms ComboCurve as one of the fastest growing technology companies in the energy industry. The additional capital will allow it to accelerate the core product enhancements while expanding into other workflows, including greenhouse gas emission forecasting, scheduling, and modelling of renewable energy sources.
ComboCurve has quickly become one of the primary energy operating platforms of choice, boasting 650% year-over-year growth and more than 170 customers with a collective enterprise value exceeding US$600bn. ComboCurve's software was named 'Disruptive Technology of the Year' at the 2021 Northam Royalties Assembly Awards.
Armand Paradis, CEO and co-founder of ComboCurve, remarked, "ComboCurve was created to solve critical pain points, helping energy companies better manage their forecasting, valuation, reporting and decision-making functions. Our solution has resulted in widespread adoption by many of the world's leading energy companies, and this investment led by Dragoneer and Bessemer, two of the world's leading technology investment firms, will enable us to engage with additional energy companies to operate more efficiently."
ComboCurve's platform unlocks the power of its clients' data with sophisticated software to forecast and report the performance of energy assets and run scenarios with thousands of assumptions in a matter of minutes. Executing on a broader roadmap, ComboCurve's mission is to become the software for energy asset management, including renewables.
"ComboCurve has drastically improved the efficiency, ease, and accuracy of our acquisition efforts and asset management," noted Jarret Marcoux, vice president of engineering and acquisitions at Desert Peak. "Our organisation is focused on holistic data integration to make informed decisions using the best tools available in the industry, and ComboCurve fits into that strategy perfectly.
"The speed in which they respond to our needs through feature releases and customer support is unmatched. Because of this, we view them as a true partner rather than simply a software company. ComboCurve has been a refreshing change in an industry littered with antiquated software companies unwilling to innovate, change, or address customer needs."
Christian Jensen, partner at Dragoneer Investment Group, said, "ComboCurve is in the early innings of building a truly enduring franchise that is rapidly becoming the software backbone of their customers' day-to-day operations. We are excited to partner with Armand and his world-class team as they continue to deepen their suite with existing customers and expand their platform into renewables, emissions reporting, and all corners of the energy market."