The price of Brent crude oil has seen an increase of more than 5% to above US$84 a barrel, with the potential of reaching around US$110 a barrel in the coming months, according to some estimates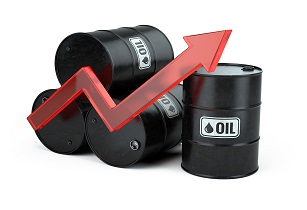 The Meeting noted that this is a precautionary measure aimed at supporting the stability of the oil market. (Image source: Adobe Stock)
This follows news of OPEC production cuts, announced at the 48th meeting of the Joint Ministerial Monitoring Committee (JMMC), which took place via video conference.
The Meeting noted the following voluntary decrease in production announced on 2 April 2023 by OPEC members including Saudi Arabia (500,000 b/d); Iraq (211,000 b/d); United Arab Emirates (144,000 b/d); Kuwait (128,000 b/d), starting May until the end of 2023. These will be in addition to the production adjustments decided at the 33rd OPEC and non-OPEC Ministerial Meeting.
As a result, this will bring the total additional voluntary production adjustments to 1.66 million b/d in total. The Meeting noted that this is a precautionary measure aimed at supporting the stability of the oil market.
"If fully delivered, the announced cut would further tighten an already fundamentally tight oil market, driving the Brent benchmark towards US$100 per barrel sooner than previously expected and would push the price to around US$110 per barrel this summer," commented Rystad Energy. The energy consultancy believes that these voluntary cuts will further tighten the oil market for the rest of the year.