Maintaining the value of the GCC's natural resources will be high on the agenda when industry leaders from Bahrain meet their counterparts from across the region at the annual Abu Dhabi International Petroleum Exhibition and Conference (ADIPEC) in November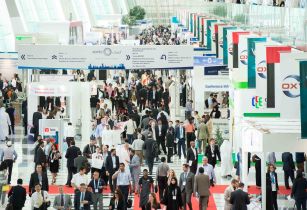 ADIPEC is one of the largest events for oil and gas professionals in the Middle East. (Image Source: ADIPEC)
With global oversupply and a constrained economic outlook in several key markets impacting on prices, collaboration, innovation and efficiency are priorities for oil producing economies. A highly successful programme that sees Bahrain Petroleum Company (Bapco) provide storage, refining and transport infrastructure for Saudi ARAMCO shows how closer integration can benefit the region, allowing the Saudi partner to maximise output by using Bahrain's existing capital investment, the event organisers said.
"Petroleum industries will continue to drive economic growth in this region, and cooperation is essential for deriving the greatest benefit from our natural wealth," said Bapco's deputy chief executive for refining and marketing Ebrahim A Talib. "Our region is setting an excellent example in maximising the value of our strategic hydrocarbon resource."
"ADIPEC has become an essential forum for achieving better outcomes, bringing together leaders and experts in our industry, sharing knowledge and best practices, as well as providing an event where suppliers, purchasers and technology providers, can connect and demonstrate their latest innovations and services that can enhance our industry," added Talib, who will also represent Bahrain's national oil company at ADIPEC.
To be held from 7-10 November in Abu Dhabi, the event is expected to attract more than 2,000 exhibiting companies, 8,500 delegates, 700 speakers, and 100,000 trade professionals from 125 countries.