Oil and gas companies are analysing operational data using virtual reality (VR) to enhance their decision-making capabilities, according to data and analytics company GlobalData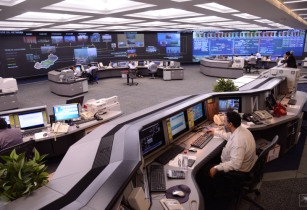 Saudi Aramco is leveraging VR to provide its workers with hands-on training in a simulated environment. (Image source: Saudi Aramco)
The company's latest thematic report, 'Virtual Reality in Oil & Gas', explores the different ways in which oil and gas companies are deploying VR technology to fast-track the process of hydrocarbon discovery, well-planning and employee training.
Ravindra Puranik, oil and gas analyst at GlobalData, commented, "The combination of VR with wearable tech opens up enormous possibilities in all the major aspects of oil and gas operations, thus encouraging companies to adopt VR technology."
Norwegian multinational oil and gas company Equinor has incorporated VR technology to overcome operational challenges in well-planning. Equinor's VR platform, known as 'Cave', allows different domain experts to visualise 3D models of oil and gas reservoirs generated from seismic images using VR headsets.
"The 3D vision helps the company's employees to visualise and study different layers within the formation and identify deposits of oil, gas and water in the reservoir. The adoption of VR technology is benefitting Equinor to considerably reduce the time required for the process of discovering new hydrocarbon reserves," Puranik added.
Saudi Aramco, Eni and Enbridge have also found critical use cases for VR in their oil and gas operations. For instance, Saudi Aramco is leveraging VR to provide its workers with hands-on training in a simulated environment. The VR system, designed by EON Reality, offers a new generation of unique training methods to the workforce to simulate real-world scenarios in a safe and engaging environment.
The technology is proving to be highly effective in transferring knowledge of different processes to the company's workforce and ensuring that they are adequately trained to execute their tasks.
"The adoption of VR technology enables companies in improving communication, collaboration and coordination across different functions and thus boosts productivity in operations. In addition, the immersive experiences delivered by VR technology also increases employee engagement and helps in achieving the overall objectives of training programmes," Puranik concluded.