Emerson has announced the release of the Paradigm™ 18 integrated software solution suite, running on a unifying platform for generating high-resolution images and models of the subsurface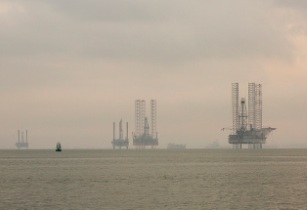 The cloud-based solution aims to accelerate reservoir performance. (Image source: budak/Flickr)
This release includes advanced technologies that use reservoir intelligence to help customers improve performance, enhance operational certainty and support effective asset management.
Designed to optimise result accuracy while allowing users to work faster and more productively, Paradigm 18 aims to provide
· Artificial intelligence (AI) capabilities that enable quick and reliable identification of geologic facies from seismic data and wellbore data
· Seamless unification of the user interface and data management, from seismic processing to interpretation and modelling, enabling faster results with less effort
· Support for cloud hosting, making it easier than ever for remote teams to work together
· High-resolution processing, imaging, interpretation and modelling geoscience software, delivering more accurate subsurface models
New features include capabilities that improve user productivity in high-resolution seismic processing and imaging and interpretation, more options for quantitative seismic interpretation and reservoir characterisation, new enhancements to geomechanics, wellbore stability and production logging, and an extension of the petrophysical uncertainty functionality in Geolog®.
"Oil and gas companies today are under great pressure to optimise their drilling results", said Somesh Singh, chief product officer for E&P software business at Emerson Automation Solutions.
"The new enhancements in Paradigm 18 will enable our users to connect their subsurface technology to operational activities, helping them make the right decisions regarding their drilling strategies."