Saudi Aramco and Saudi Basic Industries Corporation (Sabic) are moving ahead with their plans to build a mega-petrochemical complex in Yanbu, said Indrajit Sen, GlobalData's energy and technology editor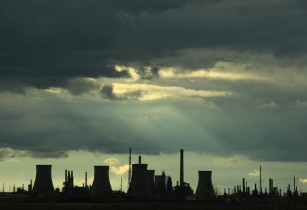 Building such a complex is estimated to cost up to US$25bn. (Image source: scrub/Flickr)
This move demonstrates their commitment to their long term objective of expanding the kingdom's downstream sector.
The way in which the Aramco/Sabic joijt venture (JV) proceeds with project planning also reflects that they are aware of the cost-intensive nature of building a crude oil-to-chemicals (COTC) project.
Indrajit Sen said, "The Aramco/Sabic planned downstream project in Yanbu has been touted as being the first oil-to-chemicals scheme of its type in the Middle East, and one of the few of its kind in the world. Building such a complex is estimated to cost up to US$25bn, and for Aramco, justifying that level capital expenditure when it is paying the Public Investment Fund (PIF) US$69.1bn for the majority acquisition of Sabic, is perhaps impractical.
"The shifting dynamics of petrochemicals demand outlook has also said to have been a factor for the project operators, with the Aramco/Sabic JV reportedly considering revising down the planned petrochemicals output capacity of nine million tonnes a-year. However, the project has by no means been shelved - neither had it been officially put 'on hold' by the operators at any point in time."
Sen stated that sticking to the original plan of building a mega COTC complex remains an option for the partners, and Aramco/Sabic are considering the alternate, cost-efficient approach of building an integrated refining and petrochemicals project in Yanbu, and even roped in Wood Group as a consultant.
"Part of this alternative plan is building the greenfield petrochemicals plant in close proximity to the Yasref refinery in Yanbu for feedstock advantage. Most integrated refining and petrochemicals projects currently under development in the GCC are all estimated to cost under US$10bn. The Aramco/Sabic JV maybe a while away from configuring the best option for the megaproject but their commitment towards establishing a downstream facility in Yanbu remains in place," Sen concluded.