Japanese petroleum company JXTG Nippon Oil & Energy Corporation has announced a feasibility study for a new ethylidene norbornene (ENB) plant to be built in Jubail, Saudi Arabia, as part of the Amiral petrochemical complex, announced by state oil giant Saudi Aramco and Total in 2018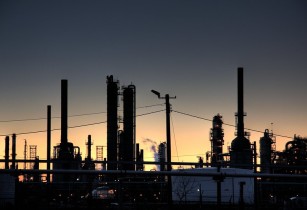 The new ENB plant is expected to start commercial operation in the late 2020s. (Image source: eflon/Flickr)
ENB is an important component in the manufacture of Ethylene Propylene Diene Monomer (EPDM), an advanced heat and weather resistant synthetic rubber used primarily in the automotive and construction industries.
Demand for ENB has been increasing strongly alongside the growth in the automotive production sector.
The new plant will make Saudi Arabia a third production site. The proposed capacity of the new ENB plant is 23,000 tonnes per year and it is expected to start commercial operation in the late 2020s.
The project, announced in April 2018, consists of a petrochemical complex that will be integrated downstream of the Satorp refinery, a joint venture between Saudi Aramco (62.5 per cent) and Total (37.5 per cent).
It will comprise a world-scale mixed-feed cracker – the first in the Gulf region to be integrated with a refinery – with a capacity of 1.5mn tonnes per year of ethylene and related high-added-value petrochemical units.