ADNOC and ADQ have signed a Joint Venture (JV) agreement to create a new investment platform to fund and supervise the development of industrial projects within the Ruwais Derivatives Park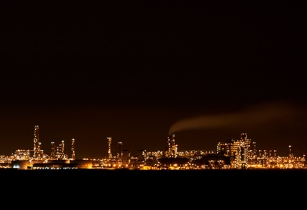 The JV partners will conduct a comprehensive feasibility study to further develop identified projects in Ruwais. (Image source: ADNOC)
The agreement was signed by Sultan Ahmed Al Jaber, UAE minister of industry and advanced technology and ADNOC Group CEO, and Mohamed Hassan Alsuwaidi, CEO of ADQ.
ADNOC and ADQ will jointly evaluate and invest in anchor chemicals projects, under the terms of the agreement. ADNOC will hold a majority equity interest of 60 per cent in the JV with ADQ holding the remaining 40 per cent.
ADQ's extensive portfolio, including local and international logistics and transportation, power and water, industrial construction and other essential infrastructure and enabling services, will complement the strong position of ADNOC's hydrocarbon feedstock in Ruwais as well as its longstanding relationships with trusted international partners and investors.
These combined strengths will enhance the planned Ruwais Derivatives Park's overall value proposition and, in turn, support the long-term growth of the broader Ruwais industrial complex and increased investment in Abu Dhabi.
The JV partners will conduct a comprehensive feasibility study to further develop identified projects in Ruwais and to advance those showing maximum value-creating potential. The JV plans to announce the results of this study before the end of 2020, including specific details about its selected target projects and the range of potential opportunities for prospective investors and partners.
Sultan Ahmed Al Jaber said, "In line with ADNOC's commitment to smart, responsible investment in the current market environment, as well as our unwavering focus on stretching the margin of every barrel of oil produced, our partnership with ADQ will expand on existing efforts to maximise the value of our assets in Ruwais, to kickstart the development of the UAE's downstream derivatives sector, support the transformation of Ruwais into a global hub for industry and attract additional foreign direct investment."
The JV will be incorporated into Abu Dhabi Global Markets with the required approvals, with the two companies jointly determining the management team and board of the JV, in line with best practices in global corporate governance.