The assassination of top Iranian military commander Qassem Soleimani by a pre-dawn American air raid near Baghdad airport on Friday has caused a remarkable spike in Brent crude prices, taking it to over US$70 on Monday 6 January, according to a report by CITYA.M., the first time Brent crude has exceeded the US$70 threshold since September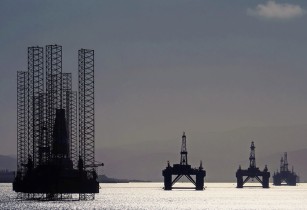 Brent crude futures rose 2.04 per cent to that US$70 price mark. (Image source: joiseyshowaa/Flickr)
According to Mihir Kapadia, the CEO of Sun Global Investments, oil prices will probably experience another increase: "Fears over supply have mounted considerably as both countries continue to threaten one another with action. Brent crude futures rose 2.04 per cent to that US$70 price mark as investors will likely take a more cautious approach in the coming days."
This has occurred because fears have emerged that Iran might disrupt the oil supply flow through Strait of Hormuz, which is the world's busiest passageway for oil and gas tankers, or through targeting energy facilities of the US allies in the region as a direct retaliation for Soleimani killing.
Tension has been building up over the last few months between the USA and Iran, exacerbated by incidents such as the 14 September attacks on Saudi Aramco's facilities. Second, according to Aljazeera, the killing of a US contactor and wounding a number of US workers on 27 December, which the USA blamed on an Iran-backed militia. In recent days, this tension has reached a critical point.
Will Scargill, managing Oil & Gas analyst at GlobalData, commented, "Increased tensions between the USA and Iran following the assassination of Qassem Suleimani certainly add risk to the global oil market. The potential for disruption to major supply centres was brought into sharp relief by the attacks on Saudi Aramco's Abqaiq and Khurais facilities in September 2019. However, it should be remembered that the wider market context is one of global oversupply, with the OPEC+ group having agreed additional production cuts last month.
"Oil prices soon returned to previous levels after the September attacks despite these having temporarily taken out around five per cent of global supply. Therefore, the effect on the oil market of these heightened tensions is likely to be time and value-limited. More significant market effects would likely only come from a major escalation in Iran's response, such as major disruption to oil transit through the Strait of Hormuz."