Bodycote, the world's largest provider of heat treatment and specialist thermal processing services, is expanding its thermal spray coatings capability in the Middle East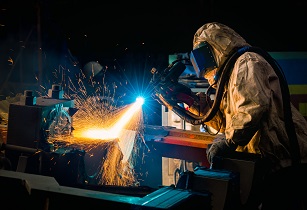 Bodycote and Mathevon have entered into a partnership to increase their level of service. (Image source: Adobe Stock)
The company has entered into a partnership with Mathevon Group to develop the market in the region and, in particular, Saudi Arabia.

Mathevon is a world-class provider of safety parts in stainless steel and superalloys, which are subject to severe service applications and has a long history of servicing oil and gas OEM supply chains. The agreement brings together Bodycote's expertise in thermal spray coatings for the oil and gas industry and Mathevon's knowledge of the production of internal components of gate valves for oil and gas.
Bodycote vice president Operations of Surface Technology EMEA, Paul Jerram, said, "Bodycote is excited to be working with Mathevon to bring a more technically advanced surface treatment portfolio to customers in the Kingdom of Saudi Arabia and beyond. We are working closely with the Mathevon team to bring together superior technology and capabilities to address severe service applications. Working together, we can serve valve manufacturers to improve the longevity of their safety-critical products."
Mathevon Group CEO, Sebastien Jerinte, said, "Collaborating with Bodycote is an important step in our ability to offer an increased level of service to our joint customers. By benefiting from Bodycote's expertise and years of development knowledge, we can offer our customers a more complete level of service to Saudi Aramco and the wider industry. In our new facility, based in Dammam, Saudi Arabia, we are extremely happy to enter into this long-term agreement designed to bring the best services to our combined customer base."
Bodycote and Mathevon Group will be presenting their capabilities to customers throughout the region at upcoming tradeshows.