The president and CEO of Saudi Aramco, Amin H. Nasser, has aired his concerns over the lack of global spare oil capacity at the Energy Intelligence Forum 2022 in London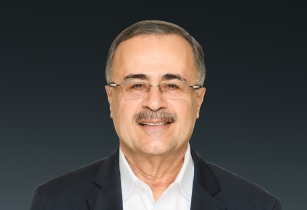 Amin H. Nasser, president and CEO of Aramco. (Image source: Aramco)
Nasser discussed how the market has its sights set on the short-term economic factors rather than focusing on the longer-term supply factors.
"I think the market is focusing on short term economics," he said, "It is focusing on what will happen to demand if a recession happens in different parts of the world, they are not focused on supply fundamentals."
With global spare capacity sitting at approximately 1.5mn bpd, Nasser worries that once China's demand increases after they ease Covid-19 policies, the small buffer will be eroded away swiftly.
"If China opens up, the economy starts improving, or the aviation industry starts asking for more jet fuel, you will erode this spare capacity," Nasser said.
"When you erode that spare capacity, the world should be worried. There will be no space for any hiccup, any interruption, any unforeseen events anywhere around the world."
Currently, Aramco's capacity sits at 12mn bpd, with the target to increase to 13mn bpd by 2027. Nasser commented that Aramco could reach capacity within 30 days if needed, but he stressed the importance of avoiding reaching that number.
"We should be really concerned if we reach that level, because it means you are running in the world with no spare capacity. You will have volatility and prices will escalate so fast, this is what's happened with gas and LNG."