FMSi, a provider of fleet and mobile asset management solutions delivered as Software as a Service (SaaS), has announced multi-year fleet management contract renewals with leading oil and gas customers in the UAE and Oman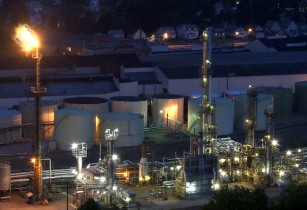 The solution has been vital in reducing the amount of over-speeding occurrences. (Image source: Darryll DeCoster/Flickr)
The company stated that these renewals re-affirmed their position as a leading provider of fleet management solutions for the oil and gas sector in the Middle East.
Both renewing oil and gas organisations have been longstanding users of FMSi's premium fleet management solution and have a combined fleet size of nearly 2,000 vehicles.
The fleets, consisting of both heavy and light vehicles, have seen significant improvement in driver and road safety through the implementation of FMSi's premium fleet management solution. The solution has been vital in reducing the amount of over-speeding occurrences as well as dramatically improving their driver behaviour and overall performance.
Wassim Mourad, CEO of FMSi, said, "These significant contract renewals are a testimony to the results we have been able to deliver consistently over an extended period of time. As part of the value-added services for further safety enhancement, we are aiming to provision the use of cameras for capturing live footage.
"This solution continuously captures rolling 72 hours of video for retrieval of an accurate view of what occurs before incidents to add context where it's needed most. Our proven track record in this and other sectors is demonstrated through our extensive and growing customer base across a number of different markets in the Middle East."