Fairdeal was the first company to set up a private oil spill response centre within the Gulf area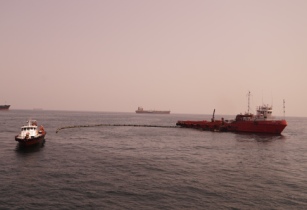 Fairdeal developed its propriety technology converting existing tankers into high-volume slop oil separators. (Image source: Fairdeal)
Based in Fujairah (UAE) its spill response capability has steadily expanded over the years based on continuously improving state-of-the-art oil spill response equipment inventory including a fleet of oil spill response/collector vessels, portable equipment together with skilled operators backed by continuous training and hands-on drills; this all combines to guarantee the efficiency of a response programme.
Immediate response and rapid deployment of appropriate and dedicated equipment together with professional personnel are major factors for the successful containment and recovery of spilled oil. Fairdeal has successfully combined these two features in an Oil Spill Response Center (OSRC) available on a 24/7 basis for immediate and emergency response.
OSRC is manned with a core of OSR professionals and is equipped with a dedicated oil spill response vessel, a range of oil boom types, portable skimmers and skimmer craft, portable storage tanks, collector/storage vessels, approved dispersants and an inventory of ancillary equipment essential to deal with an oil pollution incident.
F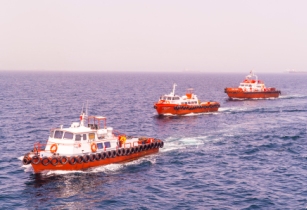 airdeal can offer a comprehensive package of support services including containment, recovery, storage, ship-to-ship standby operations and shoreline protection. Fairdeal provides long-term standby retainer agreements with oil storage tank farms within the Fujairah Emirate and the entire country.
Support is also available for decontamination of oil. For example, Fairdeal can carry ships side (hull cleaning) from oil contamination resulting either from oil overflow or oil sticking on the sides of the ships from different sources! Fairdeal has also been successfully involved in most of the major oil spills within the area together with many minor and medium size oil spill incidents.
Allied to these activities, Fairdeal's environmental support fleet safely collects oily slops from vessels calling in the UAE East Coast ports and processes them according to MARPOL reception requirements. Strategically positioned at the entrance of the ROPME Sea Area (Middle East Gulf/coastal Iran and Oman), Fairdeal provides the main slops reception solution for passing vessels either inbound or outbound since 1985 on a 24/7 basis.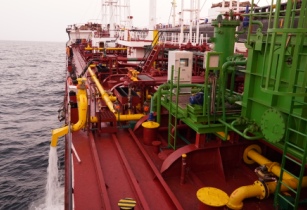 Fairdeal developed its propriety technology converting existing tankers into high-volume slop oil separators. Scientific staff and technicians continue to develop and improve floating slops reception and treatment facilities. Fairdeal's contributions to the maritime environment mean that more than 22,000 vessels have delivered more than 12mn tonnes of oily slops for processing in the last 32 years. Indeed an exemplary record. The deslopping capacity of Fujairah is a crucial component in satisfying the MARPOL needs of the ROPME area.
Many other allied services have been developed over last four decades to impart onshore and offshore services which include Safety equipment services approved by all IACS members, storage of petroleum products offshore, Bunkering services using our own fleet with adequate infrastructure for effective supply chain management, agency services to cover husbandry matters, anchor salvage and special projects offshore using our anchor handling vessel and other fleets of vessels. Technical services is offering technical solutions like calibration, fabrication and air condition repairs from our base offshore inside Fujairah Port.
Testimony supports the theory of many marine solutions from a single point of service.