Berkeley Engineering Consultants (BEC), a single point of access for specialist engineering services for the global oil and gas sector, won the Queen's Award for International Trade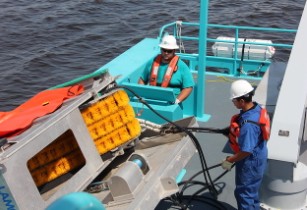 BEC is a strategic partner to major names in oil and gas including Saudi Aramco and their JV partners. (Image source: BSEE/Flickr)
This is a major achievement for BEC as only 200 companies out of more than four million registered businesses have been recognised for these awards.
Made just once a year, The Queen's Awards are the most prestigious awards for UK businesses, recognising outstanding achievement among UK-based companies in four categories that also include innovation, promoting opportunities (through social mobility) and sustainable development.
BEC is a strategic partner for Saudi Aramco and its JV partners, providing process engineering services that enable its customers to select the safest, most efficient and cost-effective designs for their processing facilities. Its activities include projects for extraction, refining, petrochemical and petrochemical processing.
Based in London with an engineering office in Reading, BEC employs engineering specialists who deliver high-value, cost-driven client solutions. It operates from facilities around the world including Saudi Arabia, India, Pakistan, Kazakhstan, and South Korea, and opened a new dedicated office in Oman earlier in 2019 to support this rapidly growing market.
Irteza Piracha, BEC's CEO, said, "Winning the Queen's Award represents another major milestone in our journey. We have built our success in offering an innovative and flexible approach to supporting our clients who are some of the world's biggest oil and gas companies. Key to that is being physically close to them and we continue to open offices in strategic locations to support their needs.
"A very special thank you to each of the employees and their families for their belief in the owners and their ideals."
BEC will celebrate its award during a royal reception for Queen's Awards winners in the summer.