ADNOC has ranked among the five lowest GHG emitters in the oil and gas industry and aims to further reduce emissions by up to 10 per cent by 2023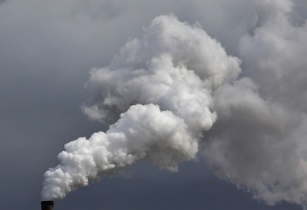 ADNOC will take advantage of advanced technologies, big data and AI to limit the impact of its operations on the environment. (Image source: Chris 861/Flickr)
The Abu Dhabi National Oil Company (ADNOC) said it is reinforcing its leadership role and commitment to environmental stewardship, as it strengthens its position as one of the lowest greenhouse gas (GHG) emitters in the oil and gas industry.
ADNOC stated that it is investing in new measures to reduce its environmental footprint. It plans to substantially increase its use of Carbon Capture, Utilisation and Storage (CCUS) technology, reduce its use of potable water and cut the volume of waste sent to landfill sites.
ADNOC will take advantage of advanced technologies, big data and artificial intelligence (AI) to drive operational efficiencies and enhance performance, which will further limit the impact of its operations on the environment.
Sultan Ahmed Al Jaber, UAE Minister of State and ADNOC Group CEO, said, "ADNOC's commitment to environmental stewardship has been a cornerstone of our operations since the company was founded in 1971. For decades to come, the world will depend on hydrocarbons to meet its growing energy, refined product and petrochemical needs."
"As part of ADNOC's Oil & Gas 4.0 strategy, we are at the forefront of utilising innovative and advanced technology that well not only help us meet future energy demand but also ensure our operations are sustainable and have minimal environmental impacts," he added
"As a responsible supplier of energy, embedding environmental protection in our corporate culture ensures we are proactive in preserving the environment from which we draw the energy the world needs," he continued.
As ADNOC continues to drive its environmental performance and reduce the impact of its operations on the environment, it intends to invest a further US$1.8bn by 2023 in reduction projects in flaring and unintended emissions, energy efficiency and CCUS. This follows the investment of US$2.3bn from 2012 to 2017 in these areas.