The Saudi Arabian Section of the American Institute of Chemical Engineers (SAS-AIChE) has formalised plans for funds contributed by the Saudi Arabia International Oil & Gas Exhibition (SAOGE)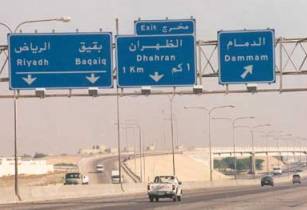 SAOGE will take place at Dhahran International Exhibitions Centre in Dammam. (Image source: Wikimedia Commons)
All funds contributed by SAOGE will now be allocated by SAS-AIChE to support the newly established Saudi-Student-Chapter at King Fahd University of Petroleum and Minerals (KFUPM).
For the remainder of this year and during 2014, SAS-AIChE are planning a training programme for selected students, with SAOGE as the supporting organisation for these activities.
The Student Contribution Fund will also work with the exhibition organisers IES, to help students attend the fifth SAOGE exhibition, which takes place from 25-27 November at the Dhahran International Exhibitions Centre in Dammam, Saudi Arabia.
The fund was set up for the benefit of the students supporting the chapter, assisting students to participate in local, regional and international knowledge sharing and training seminars/symposia.
This will help expand students' technical awareness and facilitate networking opportunities with professionals and industries.
SAOGE, which was first held in 2008, attracts technical experts, key industry professionals, specialists and decision makers who are involved in various sectors of the oil and gas industry.

Oil Review Middle East is the official publication of SAOGE. For more information on this year's exhibition, go to www.saoge.org