The organisers of Saudi Arabia's largest oil and gas event, SAOGE (Saudi Arabia International Oil & Gas Exhibition), have selected Oil Review Middle East as the Official Publication of the show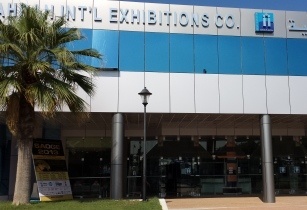 The Dhahran International Exhibitions Centre (DIEC) will host SAOGE 2013. (Image Source: DIEC)
The exhibition, which will take place in Dammam from 25-27 November 2013, will bring together over 7,000 oil and gas professionals and feature hundreds of upstream and downstream oil and gas suppliers from the world.
Oil Review Middle East will publish the SAOGE Preview Issue and E-Newsletter devoted to the exhibition.
Editorial highlights will include:
• The latest news and developments from the exhibition and from the oil industry globally in both the print edition and online at www.oilreview.me
• Interviews and quotes from participants and reports on the technology and products on show.
• Reviews of exhibiting suppliers of oil and gas to the Middle East market.
Distribution:
• The SAOGE Preview Issue will be distributed to visitors at the event.
• Special SAOGE E-Newsletter will be sent out to more than 22,000 readers during the show.
• In addition to the visitors and those attending SAOGE, the Preview Issue and E-Newsletter will be also sent to our regular readership of buyers and decision makers throughout Middle East's oil and gas industry.
Please contact This email address is being protected from spambots. You need JavaScript enabled to view it. for more information.
Oil Review Middle East
Tel: +971 4 448 9260
E-mail: This email address is being protected from spambots. You need JavaScript enabled to view it.
Web: http://www.oilreview.me
SAOGE
http://www.saoge.org