Weatherford International is bringing its best-in-market oilfield technologies and industry-leading vision to the 2019 Abu Dhabi International Petroleum Exhibition and Conference (ADIPEC), from 11-14 November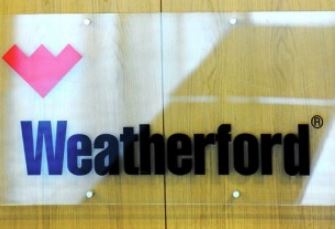 The CEO will discuss digital transformation and strategic partnerships. (Image source: Weatherford)
On Monday, 11 November at Noon, Weatherford will unveil the first-ever flow-measurement solution driven by Production 4.0™ Intelligence in Hall 8 at Stand #8210.
The technology gives operators the ability to reduce both capital and operating expenses while increasing well-test frequency and accuracy.
At 1 pm on Tuesday, 12 November in Conference Hall B, Weatherford President and CEO Mark A. McCollum will join a panel to discuss why digital transformation is broader than just technology and why it requires strong strategic partnerships, access to specialist skillsets, agile teaming, and a fail-fast culture.
Three Weatherford product line presidents will discuss technology advances in formation evaluation, drilling, completion, and production at the ADIPEC technical conference:
-Mark Hopmann, President of Completion: "Unconventional: The Next Step Change" (Tuesday, 12 November, 11:30 am, Conference Hall A)
-Kyle Chapman, President of Production: "Creating Industry Partnerships to Maximise Operational and Commercial Value" (Wednesday, 13 November, 9:30 am, Conference Hall A)
-Etienne Roux, President of Drilling and Formation Evaluation: "New Business Models for Oil and Gas: Integrating Operators and Service Providers" (Wednesday, 13 November, 11:30 am, Conference Hall A)
Weatherford will also address the challenges and opportunities in formation evaluation, drilling, completion, production, and intervention in a series of daily 15-minute in-booth technical presentations:
11 am: Integrate Drilling Technologies to Safely Reach TD and Maximise Reservoir Exposure
11:30 am: Never Sidetrack Off a Cement Plug Again Using a Single-Trip Openhole Cement and Sidetrack System
12:00 pm: Be True to Your High-Flow Assets
12:30 pm: Transform Downhole Uncertainty into Informed Decisions
13:00 pm: Take Charge of Pressure Control
13:30 pm: Withstand the Test of Time with an Advanced P&A Service
14:00 pm: Install the Upper and Lower Completion in Just One Trip
14:30 pm: Maximise Production Performance Asset-Wide
15:00 pm: Rejuvenating Mature Fields
16:00 pm: Expedite Liner Installation, Establish Long-Term Integrity, and Withstand High Pressures
16:30 p.m.: VØ-Rated Cementer Significantly Reduces Costs in the Arabian Gulf