Teledyne gas and flame detection is showcasing its wide range of fixed and portable gas and flame monitoring products and services at ADIPEC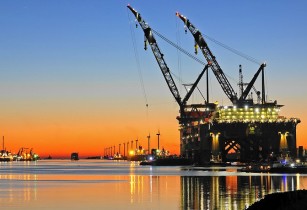 Teledyne gas and flame monitoring products are used in a wide range of industries, including oil and gas. (Image source: kees torn/Flickr)
The company will also be highlighting several products of interest to experts in measurement and control instrumentation.
"Our depth and breadth of experience, reliable gas detection products and endto-end custom system design services ensure that we have the right monitoring solution for every application," said Sudhakar Karkera, Teledyne Gas and Flame Detection' regional sales manager for Gulf region.
Teledyne Gas and Flame detection provides a portfolio of fixed and portable industrial gas and flame detection instruments used in a variety of industries.
The Oldham, Simtronics, GMI and Detcon brands bring together over 100 years of industry experience across a wide range of standard products and customised solutions.
These rugged trace gas analysers feature fast response time, intrinsicallysafe sensors and satisfy multiple international certification standards. The Teledyne Gas and Flame Detection team will be available for individual meetings on the stand, which is located in Hall 9.
Stand: 9415