Sandvik, a developer and producer of advanced stainless steels, special alloys, titanium and other high-performance materials, has entered into a long-term agreement with Tenaris to supply Oil Country Tubular Goods (OCTG) following its award from the Abu Dhabi National Oil Company (ADNOC) in August 2019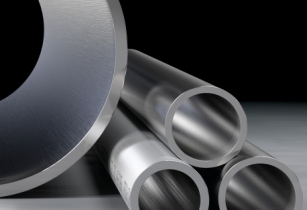 The company has stated that it continues to see growth in Europe, the Middle East and Africa. (Image source: Fifth Ring)
ADNOC has awarded Tenaris a long-term contract for the provision of tubulars and Rig Direct services over the next five years, with the possibility of a two-year extension.
The award forms part of an initiative by ADNOC to secure smart procurement solutions that add value to its upstream oil and gas drilling business and promote in-country investment and service provision. It includes the supply of a full array of steel grades and connections, including Dopeless technology, to support ADNOC's onshore and offshore E&P expansion projects.
The award includes a relevant portion of Corrosion Resistant Alloy (CRA) materials, which will be supplied by Sandvik as part of the Sandvik-Tenaris Alliance Agreement. Sandvik produces all OCTG materials from melt to finished products at the manufacturing facility in Sandviken, Sweden.
For this award, Sandvik will be supplying primarily Sanicro 28 (UNS N08028) in dimensions from 3½ to 7 inches outer diameter. Sanicro 28 is a high-alloy multi-purpose austenitic stainless steel for service in highly corrosive conditions.
Per Olsson-Artberger, global product manager OCTG, Sandvik, said, "Being involved in this award, which is one of the world's largest in this category, further showcases our expertise and ability to produce high-quality products that meet various challenges around the world. We are very excited to be working once again with Tenaris to support ADNOC's activities in the UAE and look forward to delivering materials that contribute to high productivity and cost-efficiency in this ever-evolving industry."
The company is seeing significant growth in the region following considerable investment in recent years, including the opening of its regional oil and gas headquarters in Dubai, United Arab Emirates, to service the local market.
Abu Dhabi stand #3220 at Hall 3