Nouryon has introduced a range of demulsifiers that provide oil producers with a more sustainable option to separate crude oil from natural gas and water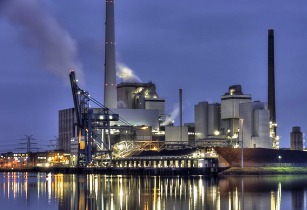 Nouryon supplies a full range of specialty chemicals to the upstream oil and gas production process. (Image source: 7998746/Pixabay)
The Witbreak NEO range is inherently biodegradable in seawater and has a better cost-to-performance ratio compared to conventional demulsifiers currently available on the market.
Mohammad Siddiqui, global technical marketing manager at Nouryon, said, "High performing demulsifiers that also fulfill the strict environmental regulations outlined by the Convention for the Protection of Marine Environment of the North-East Atlantic (OSPAR) are still scarce."
"The Witbreak NEO range is an outcome of a collaborative innovation project with key customers and addresses the need for versatile demulsifiers that have a better ecological and performance profile, and they are OSPAR compliant as well," he added.
Nouryon supplies a full range of specialty chemicals to the upstream oil and gas production process.
AB Ghosh, managing director Surface Chemistry at Nouryon, commented, "We take great pride in the value of our product portfolio and we are committed to satisfy evolving demands in the oil and gas market. We look forward to rolling out the Witbreak NEO range and helping our customers set the standard for performance, both in application and environmental impact."
Nouryon recently announced a US$13mn investment that would double capacity at its surfactants plant in Stenungsund, Sweden to support the growth of several existing products as well as new more sustainable products for vital markets including oil and gas, lubricants and fuels and asphalt.
Hall 7 Stand 720