Fuel Automation Station and FuelNOW will be attending the Abu Dhabi International Petroleum Exhibition & Conference (ADIPEC) for the second consecutive year, showcasing automated fuelling models and cloud-based technology solutions that tackle top global fuelling and logistics challenges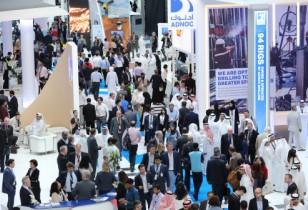 Guided tours will be available throughout the show, giving attendees the chance to interact directly with the unit and technology dashboards. (Image source: ADIPEC)
Fuel Automation Station is an automated fuelling solution with a cloud-based operating system that improves efficiency, accuracy and safety in fuelling operations, and FuelNOW is a smart last-mile logistics platform that provides transparency and accuracy throughout the fuel delivery lifecycle.
Both companies are part of the Simon Group Holdings investment portfolio and originated in the US but have expanded globally after widespread adoption.
"We developed these unique solutions with global, cross-industry expansion in mind," said Sam Simon, founder, chairman and owner of Simon Group Holdings. "Both Fuel Automation Station and FuelNOW have a technology framework that can be applied to many other areas across the transportation and energy sectors."
On display in the Fuel Automation Station/FuelNOW booth will be a live automated fuelling unit with smart cloud technology that makes for fast, accurate and safer fuelling in a wide range of industries including fracking, marine, emergency response and more. Guided tours will be available throughout the show, giving attendees the chance to interact directly with the unit and technology dashboards.
In addition to Fuel Automation Station's display at ADIPEC, FuelNOW's last-mile logistics technology will be featured in the exhibitor booth. FuelNOW offers a digital fuel marketplace through a smart app and platform that caters to fuel wholesalers, suppliers, carriers, drivers and end customers. Booth visitors will have the opportunity to learn about the various features within the FuelNOW tech stack that drive faster payments, increased customer/driver retention, and expanded 3PL network and increased business revenue.
"These disruptive solutions are constantly setting new industry standards," said Michael Fahy, CEO of Technology Platforms at Simon Group Holdings. "Our teams are always developing new models, capabilities and technologies ahead of high market demands to satisfy the needs of our diverse customer base."