Honeywell has been supplying technologies to support the global oil and gas industry for more than 100 years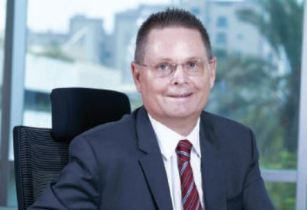 Norm Gilsdorf, president for Honeywell, High Growth Regions, Middle East, Russia and Customs Union. (Image source: Honeywell)
"Our broad portfolio of solutions and services help upstream, midstream and downstream customers discover more value in their operations by delivering unprecedented control and efficiency at every point in the supply chain," said Norm Gilsdorf, president for Honeywell, High Growth Regions, Middle East, Russia and Customs Union.
"The major focus area for Honeywell at ADIPEC 2019 will be the advancement of digitalisation across the Middle East's oil and gas industry. At the show, we will debut a new enterprise-level analytics platform for the first time in the region – Honeywell Forge for Industrial.
"This solution is a new category of software that improves the way companies collect, analyse and act on data from their operations. It converts massive quantities of data from processes, assets, and people into actionable insights and enables top-to-bottom visibility into how operations are performing from a single screen.
"This new Enterprise Performance Management software leverages predictive analytics to help identify maintenance issues before they happen, enables workers to be more productive and safe, and reduces costs while increasing productivity.
"Another vital topic we are addressing at ADIPEC this year is cybersecurity. We will showcase new software that simplifies, strengthens and scales cybersecurity for asset-intensive businesses and critical infrastructure facing cyberthreats.
"The Honeywell Forge Cybersecurity Platform improves cybersecurity performance at a single site or across an enterprise through increased visibility of vulnerabilities and threats, risk mitigation, and improved cybersecurity management efficiency across industrial environments.
"The new platform safely moves data from one site to another and uses operations data to strengthen endpoint and network security, and improves cybersecurity compliance. The platform also delivers a scalable software solution to better address cybersecurity pain points in OT (Operational Technology) and IIoT (Industrial Internet of Things) environments."
Stand: 7310