Specialty chemicals company Evonik is participating at this week Abu Dhabi International Petroleum Exhibition and Conference (ADIPEC) in Abu Dhabi National Exhibition Centre (ADNEC) from 11-14 November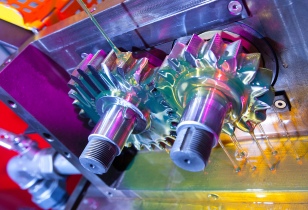 Evonik's membranes are used for gas separation and offer an efficient solution due to lower installation, operating and maintenance costs. (Image source: Evonik)
"We are participating at ADIPEC for the second year in a row because we believe we have many solutions that can help the regional oil and gas industry to achieve production goals more efficiently. For us, ADIPEC presents a great platform to connect with the most important regional players and promote our technologies" said Herndrik Schoenfelder, regional president, Evonik Middle East and Africa.
"Evonik is proud to bring its innovative solutions and a broad range of products to the region. We help to unlock reservoir potential, protect asset life and enhance production and throughput for the oil and gas industry" explained John Wey, head of the Evonik Oil and Gas Industry Team.
The company has introduced two other new categories for the Middle East region, high-performance polymer's membranes and specialty methacrylate monomers under the VISIOMER brand.
VISIOMER products are specialty methacrylate monomers that act as building blocks for the production of resins in multiple areas, including fluid loss agents, shale control, hydrate inhibitors, viscosifiers, drag reducers and water clarifiers. In this product group, Evonik offers unique services and expertise based on the company's broad portfolio of monomers, the global network, R&D support and customised solutions.
Evonik's membranes are used for gas separation and offer an efficient solution due to lower installation, operating and maintenance costs. SEPURAN NG is a particularly robust, hollow-fibre membrane based on a high-performance polymer that can withstand extreme pressure and temperatures and has stable performance even in the presence of H2S, water or higher hydrocarbon concentrations.
In addition to these two new categories, the German-based specialty chemicals company will showcase COPI which provides benefits in flow assurance and storage as it prevents the formation of wax crystals in oil.
Other highlighted products is VESTAMID NRG which can be used in flexible pipes for both pressure barrier liner and outer sheath as also in gas pipes, reinforced thermoplastic pipes, composite pipes, and liners for internal steel pipe protection against corrosion and rehabilitation.
Hall 13, Stand 13260