Power management company Eaton will display its holistic portfolio of electrical and hydraulic solutions, designed to help optimise global oil refining processes, increase operational productivity and enhance safety at ADIPEC 2019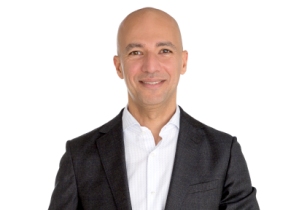 Eaton's solutions enable customer's access new reserves for exploration and recovery by minimising risk and optimising their investments. (Image source: activedmc.com)
They will also launch the industry-first integrated remote monitoring hazardous area LED lighting fixtures.
The integrated connected lighting solution for hazardous area, the Champ VMV LED Connected Lighting is designed for the harshest environment that optimises industrial applications based on space and specific usage requirements. The fixtures also come with the latest communications and sensing technology, giving users the ability to control at their fingertips, allowing for maximising energy savings and minimising maintenance costs.
Through in-booth product demonstrations and interactive exhibits, visitors can see the benefits of Eaton's power distribution and control, electrical connectivity, structural support, lighting and communication and security solutions. Eaton's solutions enable customers to access new reserves for exploration and recovery by minimising risk and optimising their investments.
"At Eaton, we understand the challenges the industry is facing, and we continue to develop innovative technology such as the Champ VMV LED Connected Lighting to help customers solve complex problems, minimise risk and increase savings," said Ashraf Yehia, managing director, Eaton Middle East.
"From optimising exploration and drilling to simplifying retrofit or new construction projects, we look forward to sharing our expertise with customers and industry leaders at ADIPEC," he added.
Conference attendees to Eaton's booth #1112, hall 1 can interact with product experts for hands-on demonstrations and see its latest electrical and hydraulic technologies enabling customers to reduce risk and optimise efficiency, including:
-MTL SUM5 smart universal marshalling solution for process applications capable of reducing distributed control system (DCS) marshalling cabinet requirements by up to 50 per cent.
-Blowout preventer (BOP) hoses, which meet the requirements of the demanding API 16D 2nd Edition drill well specification. The EC556 BOP hose has been fire tested for five minutes at 700 ºC (1300 ºF) in accordance with API 16D 10.1.2 and received a Type Approval Certificate from Lloyd's Register OD 1000/499 fire test.
-Fundamental power distribution technology for oil and gas operations, including switchgear: Eaton's industry-exclusive Arc Quenching Switchgear can withstand an arc flash event, making it possible to return the equipment into services in hours; -Eaton's gas-insulated technology, Power Xpert XGIS can help reduce maintenance by nearly 40 per cent.
-Live daily presentations on latest Eaton products and solutions.