Averda, the leading end-to-end waste management company in the emerging world operating across both the public and private sectors, has announced the successful mobilisation of a five-year contract with ADNOC, the oil company in the UAE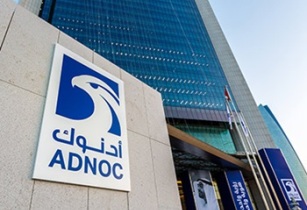 Averda is using specialised offshore certified equipment and containers that will ensure the highest safety and environmental standards are maintained. (Image source: ADNOC)
This contract win successfully builds further on Averda's relationship with ADNOC, which also includes such services as waste collection, cleaning and disposal services to a major offshore development belonging to Zakum Development Company ('ZADCO'), a company in which ADNOC is majority shareholder.
This latest contract scope of work comprises manual and mechanical sweeping services and general and hazardous waste collection, transportation and disposal from all five of ADNOC's major offshore oil and gas developments.
Due to the complex nature of the collections process, Averda is using specialised offshore certified equipment and containers that will ensure the highest safety and environmental standards are maintained, from collection to delivery at a secure processing facility, reaffirming Averda's end-to-end capabilities in waste services across the emerging world.
Additionally, as Averda is operating in a highly secure offshore area, employees on the contract have undergone rigorous health, safety and environmental management training in order to prepare for work in these more complex environments.
Mazen Chebaklo, chief growth and operations officer, said, "We are proud and privileged to have been awarded this contract with ADNOC, which builds on the work we have carried out to date for ZADCO. Since mobilising on this contract, Averda has been recognised several times for our best-in-class safety and environmental practices, allied with our global technical capabilities and robust operating practices.
"Averda continues to grow our market share in the UAE and this contract further demonstrates our ability to provide more complex scopes of waste services, in highly technical operating environments and offshore facilities."