Oil and gas giants have called for industry collaboration ahead of the flagship Abu Dhabi energy event ADIPEC 2016 from 7-10 November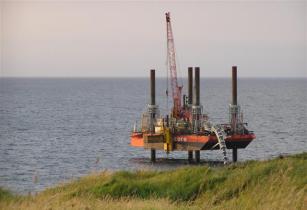 Developing resilient strategies has become a top priority for industry leaders. (Image source: Kenneth Allen)
The future of the industry depends on its ability to embrace the new energy landscape and drive efficiency, say experts. In addition, the industry report estimates that fossil fuels will account of 80 per cent of total energy supplies by 2035. Speaking ahead of his participation in the ADIPEC Global Business Leaders' panel, where international CEOs will be gathering to address the challenges and opportunities facing the petroleum sector, Total CEO Patrick Pouyanné said that industry stakeholders must work in unison towards the common goal of achieving a sustainable energy future.
"The global energy landscape is witnessing a rapid change, influenced by economic challenges and efforts to reduce carbon emissions, which can be addressed by the emerging role of natural gas and renewables. All of this makes it crucial that industry players operate not only more efficiently, but also more closely, in a spirit of cooperation," Pouyanné added.
"Technology, innovation, research – they all play an instrumental role not only in managing this transitional period, but also in leveraging the many opportunities that it presents. This is what makes ADIPEC an invaluable event for the oil and gas community, because it offers a global platform for stakeholders to collaborate and collectively address not only the imminent challenges in the energy sector, but the longer term picture that is starting to take shape. As CEO of Total, which aims to become the responsible energy major, ADIPEC is an event I would not want to miss," Pouyanné added.
According to BP's latest Energy Outlook report, fossil fuels will remain the dominant form of energy powering global expansion for the next two decades, supplying around 60 per cent of the growth in energy demand, and accounting for almost 80 per cent of total energy supplies in 2035. The same report indicates that the fuel mix will witness a significant change, with gas emerging as a major energy resource.
Developing resilient strategies has become a top priority for industry leaders, who are increasingly looking at redefining their business approach in an effort to continue meeting the growth in demand while adapting to the evolving supply mix.
Jeff Miller, president of Halliburton, said, "Hydrocarbons are, by far, the most affordable and abundant resource available for advancing the progress of human life and play an integral part in meeting the world's growing demand for energy. Our industry is fuelled by continued investment in technology and innovation as we make better tools to increase barrels produced and decrease cost. At Halliburton, we collaborate and engineer solutions that maximise asset value for our customers.For us, collaboration is a way of life."
"We listen to our customers, understand their drivers, and respond to their needs to deliver solutions that lower the cost per boe. We look forward to discussing the many opportunities ahead for our industry at the ADIPEC 2016 Global Business Leader sessions and learning from other industry participants," Miller added.