Power supply and temperature control rental solutions provider to the oil and gas industry Aggreko is the Power & Cooling Partner at ADIPEC 2015 and will be showcasing its solutions for offshore and onshore operations in the region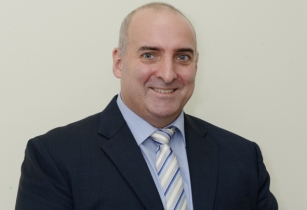 Steve Bailey, head of sales and marketing at Aggreko. (Image source: Aggreko)
As an established business in the Middle East for more than 15 years with clients in the energy, construction, petrochemicals, events, manufacturing, services and utility sectors, Aggreko's generator range scales from small 30kVA units to multi-MW packages. The temperature control solutions include air conditioners, water chillers, cooling towers as well as specialised Process Cooling Services tailored for the petrochemical industry.
Aggreko's diesel generators are by far the most utilised, however, gas fuelled generators also have a huge market as they are often more efficient where a gas fuel infrastructure is available. Several years ago, the company introduced heavy fuel oil (HFO) generators into their power product range. HFO is an unrefined fuel and Aggreko is using this low cost fuel to power its generators. For example, Saudi Arabia and Iraq are creating numerous opportunities for use of this fuel type because of the huge amount of heavy oil prevalence in these countries. This development clearly demonstrates Aggreko's ability to innovate and be a recognised leader in the market.
Exhibiting at the recently held Kuwait Oil and Gas Show (KOGS), Patrick Haberthuer, area manager in Kuwait, talked about the positive domestic operations but would like to expand Aggreko's presence and operations in the country. "We see good opportunities on the horizon with some projects recently announced by KNPC and KOC.
The 2016 outlook for Kuwait looks positive in the oil and gas and construction sectors both of which Aggreko have a vast experience of providing solutions for."
The power rental market in the Middle East region is currently estimated at US$1bn, according to Steve Bailey, head of sales and marketing at Aggreko. However, he noted that the figures change on an annual basis based on geopolitical and economic factors. "We operate in a market worth approximately US$800mn and have a significant market share across the region.
"Yes, construction is an important market for us but Aggreko provides rental solutions and services to all key industry sectors. Petrochemical, manufacturing as well as food and beverage markets are equally important, not only for power, but also for our cooling solutions in the Middle East region."
The rest of the article can be found on page 88 of the latest issue of Oil Review Middle East: http://www.oilreviewmiddleeast.com/magazine/current-issue