GE Oil & Gas has signed a contract with National Petroleum Construction Company (NPCC) and Technip to provide a range of equipment to Abu Dhabi Marine Operating Company (ADMA OPCO)'s Umm Lulu Full Field Development Project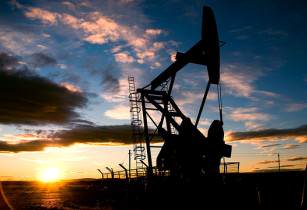 The Umm Lulu oilfield which lies northwest of Abu Dhabi can produce 100,000 bpd of crude oil when fully developed. (Image source: Nestor Galina/Flickr)
According to GE Oil & Gas officials, the company will supply the latest gas turbine generator sets, gas lift compressors and gas injection compressors, which are based on the PGT25+ aeroderivative gas turbine technology. It brings reduced maintenance cycle time while keeping NOx at lower levels even at higher firing temperatures. The PGT25+ gas turbine technology also has a two-stage high-speed power turbine module with increased flow capacity.
In addition, the equipment package has reliable compressors designed to meet the requirements of all segments in offshore development.
Rami Qasem, president and CEO of GE Oil & Gas, Middle East, North Africa and Turkey, said, "The contract to supply advanced turbomachinery equipment in plug-and-play modules for ADMA-OPCO further builds on our strong partnership with the organisation and our long-term presence in Abu Dhabi, where we have an installed base of over 700 rotating equipment.
The modularised turbomachinery packages bring the cutting edge in GE's innovative technology, assuring higher efficiency and reliability. They will contribute to increasing operational efficiencies in offshore development through the introduction of our latest aeroderivative technology to the region."
The Umm Lulu Field, located 30 km northwest Abu Dhabi, is set to have a production capacity of 100,000 bpd of crude oil, when fully developed. This oilfield is strategically important to the emirate, according to Ali Jarwan, CEO of ADMA OPCO.
GE Oil & Gas is exhibiting at Hall:3 S:3422 at ADIPEC 2014