Shangri-La Hotel, Qaryat Al Beri, Abu Dhabi has increased the numbers of rooms it makes available to members of its prestigious Horizon Club ahead of a host of oil, gas and energy trade shows set to take place in emirate over the coming months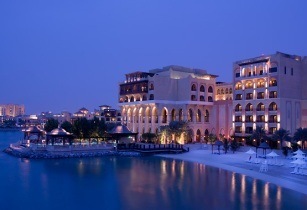 The Shangri-La Hotel, Qaryat Al Beri, Abu Dhabi overlooks the city's Grand Canal. (Image source: Shangri-La International)
The five-star property, which offers panoramic views of Sheikh Zayed Grand Mosque from across Abu Dhabi's Grand Canal, hopes to help the UAE capital meet a growing demand for exclusive accommodation options for visiting energy professional, including those from the global oil and gas sector, with ADIPEC, the New Nuclear International Conference and the World Future Energy Summit all scheduled to take place in the city over the next four months.
Last month, the hotel expanded the size of its Horizon Club offering by adding additional rooms to its executive retreat at Shangri-La Hotel, Qaryat Al Beri, as the hotel celebrated the executive Club's one year anniversary.
As part of the hotel's effort to cater for the growing number of business travellers and leisure guests to the emirate, 22 of the 46 rooms on level four of the building were converted to Horizon Club rooms. A total of 17 deluxe rooms and five premier rooms were added to the inventory of the hotel's Horizon Club offering.
Previously, the property's fifth and sixth floors had been solely allocated to the Horizon Club, as well as the hotel's two Presidential Suites.
Arbind Shrestha, the hotel's general manager, said "Abu Dhabi has set itself as a world-class destination for business and we, at Shangri-La Hotel, Qaryat Al Beri, Abu Dhabi are delighted to provide our guests a higher standard of experience that is certainly a necessity for frequent travellers."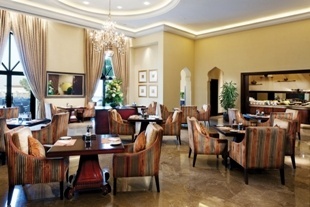 The hotel launched the exclusive Horizon Club in September 2012 and based it on the "hotel within a hotel" concept with the chief objective of catering to the requirements of frequent business travellers and leisure guests who, the hotel said, "seek a higher standard of personalised services".
Horizon Club guests are afforded a range of added extras such as a meet and greet at the airport, personalised in-room check in, access to the exclusive Horizon Club Lounge with a personalised concierge services, a state-of-the-art boardroom, complimentary Wi-Fi Internet access, complimentary food and beverage presentations in the lounge and a daily buffet breakfast.
Hong Kong-based Shangri-La Hotels and Resorts has a global room inventory of more than 34,000 and has five-star deluxe properties across the Middle East located in Dubai, Oman and Turkey, with a hotel schedule to open in Qatar's capital Doha later this year.

READ MORE...