Energy services company Scopus Engineering will formally launch its new Abu Dhabi office at ADIPEC 2013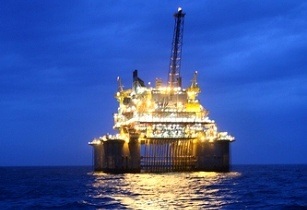 Scopus Engineering's clients include oil companies and major contractors who use its services to support on-going, essential maintenance work. (Image source: Hakonthingstad/Flickr)
The Scotland-based firm, which provides dimensional control survey services to the global energy industry, said that its new Middle East operation is expected to generate as much as US$8mn in revenue by the end of 2014.
Andy Inglis, director at Scopus Engineering, said, "We've an established reputation among our existing client base for delivery of quality services and we're convinced our new Abu Dhabi operation will exceed expectations, generating significant turnover from the outset.
"ADIPEC will be a key platform to promote our expertise and capabilities to an established and knowledgeable market. We're looking forward to growing the business in the region by working with existing clients and developing relationships with new ones."
The Abu Dhabi office will receive additional support from the firm's other offices in Scotland, Malaysia, Brunei and Azerbaijan, the company said.
Scopus Engineering's clients include international oil companies and major contractors who use its services to support on-going, essential maintenance work.
Earlier this year, Scopus Engineering had announced a US$21mn investment from UK's equity firm Growth Capital Partners (GCP) for a minority stake in the business, with founders and directors, Andy Inglis and Tom Bryce, remaining the majority shareholders.

Scopus Engineering will be exhibiting on Stand 8355 in the UK National Pavilion at ADIPEC 2013.