'See you at ADIPEC' has become a catchphrase widely heard amongst technical professionals in the mid- and upstream oil and gas industries around the world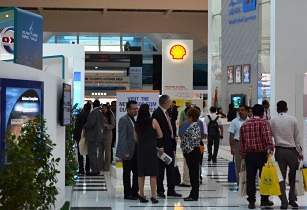 Thousands of visitors will be expected to attend ADIPEC this year.
Now held annually in Abu Dhabi, and the largest such gathering anywhere in the Middle East, this is the four-day occasion when scientific and other technical specialists from all over the energy-producing world come to the UAE to hear the best and latest about what's going on in their own particular fields.
'To get up to speed about technical developments in the Gulf' is another term we as regular delegates and exhibitors have heard.
For 2013 the inclusive dates are 10-13 November.
Rigid assessment
This year, the 16th successive ADIPEC, the conferees will have the opportunity to hear from more than 300 of their peers from 33 countries who have won through in a fiercely-fought contest to introduce either a paper or panel presentation that is worthy of such a prestigious occasion.
All submissions have been subjected to a process of rigid assessment by well respected professionals from near and far; more than 25 separate industry organisations were involved in the rigorous vetting process this year.
And as usual, a number of attractive new features such as a Business Conference (long overdue given the global popularity of the event amongst commercial representatives, we feel) and a 'Women in industry' experience-sharing panel have been added to an already lavish programme which, last time around, attracted more than 4,200 delegates to the Technical conference-hall proceedings alone.
In addition, more than 50,000 came through the doors of the associated exhibition of institutions, government and NGO agencies, industry publications and industry product and service suppliers. If previous trends are followed (the whole series started back in 1984) this year's combined events will be bigger than ever.
Training courses
On a theme of 'Energy for all in a changing world' the highly detailed Technical programme alone covers nearly 60 printed-out pages; there will be more than 50 individual Technical Sessions incorporated within it; see the website for timings and content, and for details of the presenters themselves.
Separate simultaneous up-/mid-stream industry training courses on offer this year on the 9th will cover Oil field data management, Introductory geomechanics, Characterisation and modelling of naturally fractured reservoirs, and Fundamentals of gas compressors in specifically field applications.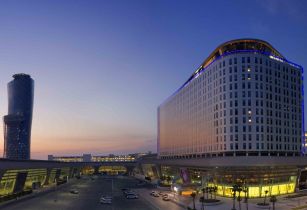 Perspective
Optional field visits to a nearby gas processing plant and the onshore Al-Dabb'iya field are also on offer, to put all the talking and demonstration into perspective.
The associated Business Conference (10-11 November only) has the introductory combined themes of 'Strategic alliances' and 'Global oil and gas frontiers",' in the capable hands of the chairman of this year's ADIPEC events as a whole, Mr Mohammed A Sahoo AlSuwaidi of ADNOC's Gas Directorate.
A number of the industry's really big names from overseas including Abdelhamid Zerguine from Sonatrach, Bob Dudley of BP, Helge Lund of Statoil and Igo Sechin of Rosneft will be behind the rostrum at this launch event which promises to cover energy security, product monetisation and workforce maintenance issues; again see the website listed below for the full incorporated programme.
Social events
A series of Industry 'Excellence in Energy' Awards is again on offer this year, covering such categories (six in all) as Best project, Best innovation, Empowerment of women demonstration, and Young engineer. These will be presented at one of the evening social events held nearby in the city.
The 'Young ADIPEC' section of the event, in partnership with the Ministry of Culture & Youth as well as international industry players such as General Electric and Technip, has been designed to attract potential trainees and recruits of an even younger i.e. secondary school age.
ADIPEC is once again taking place under the patronage of the President of the UAE and all individual events are being supported by the Federation's Ministry of Energy along with the national energy supply business ADNOC and the local Chamber of Commerce.
Amongst a long list the biggest sponsors this year include BP, Rosneft, Shell, Total, and Occidental Petroleum.

This article originally featured in Oil Review Middle East Issue 7 2013. To read more of our ADIPEC coverage click here