Technology solutions provider D2M Solutions will exhibit its advanced technologies for oil and gas plant modelling through the medium of 3D at ADIPEC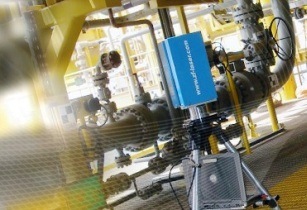 The 3D plant model can be effectively used to reduce costs in ways such as the creation of virtual training for operations and maintenance personnel, particularly in respect of multinational teams, whereby communication errors may present additional risks. (Image source: D2M)
The UAE-based company will have a visual decision platform set up at the event, comprising of a virtual reality environment of VR wall and immersive 3D visualisation software to display that plant design, construction and management can be streamlined and optimised through the advanced 3D visualisation platform.
According to the company, the 3D plant model can be effectively used to reduce costs in ways such as the creation of virtual training for operations and maintenance personnel, particularly in respect of multinational teams, whereby communication errors may present additional risks.
A D2M Solutions spokesman said, "A 3D virtual reality immersive environment presents the closest replication of the real world and provides unrivalled knowledge of the complexity of plant layout. There are many teams who need access to this information and the advantage of a virtual environment is that detailed and accurate information related to the plant can be shared even remotely with those who need it. They can plan for difficult maintenance, repair and overhaul of plant, investigating areas with remote access so that down-time can be kept to a minimum"
D2M Solutions will also showcase how 3D long range scanning systems from Z+F can simplify the capture of the oil and gas plant through 3D digitisation with the industry's most powerful solution.
D2M Solutions added, "The Z+F 3D long range scanner provides unrivalled efficiency in digitally capturing and virtually modelling the entire plant. This technology has important applications for companies involved in plant re-builds and relocations, whereby the plant may need accurate reconstruction in a new location or modifications are required to existing plant."
D2M Solutions will be exhibiting on Stand 11243 in Hall 11 at ADIPEC 2013.