Abu Dhabi National Oil Company (ADNOC) has set up its first well-test as it attempts to find out whether the hydraulic fracturing technology could provide access to other gas supplies in the UAE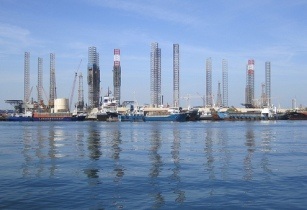 The project is joint venture with ADNOC unit Abu Dhabi Company for Onshore Operations and international partners BP, ExxonMobil, Royal Dutch Shell, Total and Partex. (Image source: Danny McL)
The findings show huge potential for the UAE gas market, revealed project leader Fahad al-Ameri who attended a technical session at the Abu Dhabi Petroleum Exhibition and Conference (ADIPEC) in the UAE capital.
"The good news [is that] it is a very extensive formation. We have it almost everywhere. It is the source rock feeding our conventional reservoirs," Ameri said of the project.
"We are going to go ahead and produce it in the near future," he added.
The project was a joint venture with 60 per cent owned ADNOC unit Abu Dhabi Company for Onshore Operations collaborating with the state-owned petroleum company ADNOC and international partners BP, ExxonMobil, Royal Dutch Shell, Total and Partex.
The companies used multi-stage acidic fracturing so commercial gas flows from the almost impermeable limestone and dolomite of Abu Dhabi's Diyab formation, expected to be the source rock from which oil and gas could drift into the emirate's largest oil fields.
The tests were successful in physically and chemically opening channels in the dense rock through which gas could flow at a steady rate into the well bore.