With a presence in the oilfield since the 1920s, Dow prides itself on providing advanced, chemistry-based solutions to the global oil and gas industry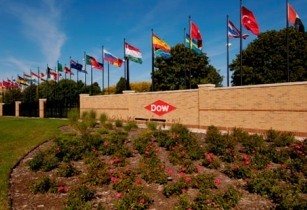 Dow's headquarters are located in Michigan, USA. (Image source: Dow)
Today, Dow Oil & Gas utilises its market knowledge, chemistry expertise and advanced innovation capabilities to meet customers' needs across the oil and gas value chain – from exploration, production, enhanced oil recovery (EOR) and oil and gas transmission, to refining and gas processing.
With more than 40 years in production chemistry and more than 1,000 global references in gas treating, Dow Oil & Gas is committed to using chemistry and innovation to help solve the biggest challenges facing the oil and gas industry – focusing on maximising supply, optimising efficiencies and minimising emissions.
This year, Dow will be bringing its entire range of world-class solutions to ADIPEC 2012. Its delegation to ADIPEC will be led by Larry Ryan, general manager for Dow Oil & Gas. Larry joined Dow in September 2011 and is responsible for leading Dow's global participation in this growing market. Prior to joining Dow, Larry served as global manager for water treatment at Halliburton Energy Services, as well as the CEO of SulphCo Inc. from 2007 until joining Halliburton.
Dow's advanced chemistry solutions for the oil and gas industry – from exploration and production to refining and gas processing – will be on display at ADIPEC, with featured offerings including: NEPTUNE Advanced Subsea Flow Assurance Insulation; AQUCAR Microbiocides; Amine Programme; and UCARSOL Specialty Solvents, among others.